Currencies can now be sorted using drag & drop in the wallets list! On the checkout the icons and text list will match the order you sorted them in. The first currency in the list will be selected by default.
How to Sort Wallets Order
1) In the WordPress admin go to settings > MyCryptoCheckout.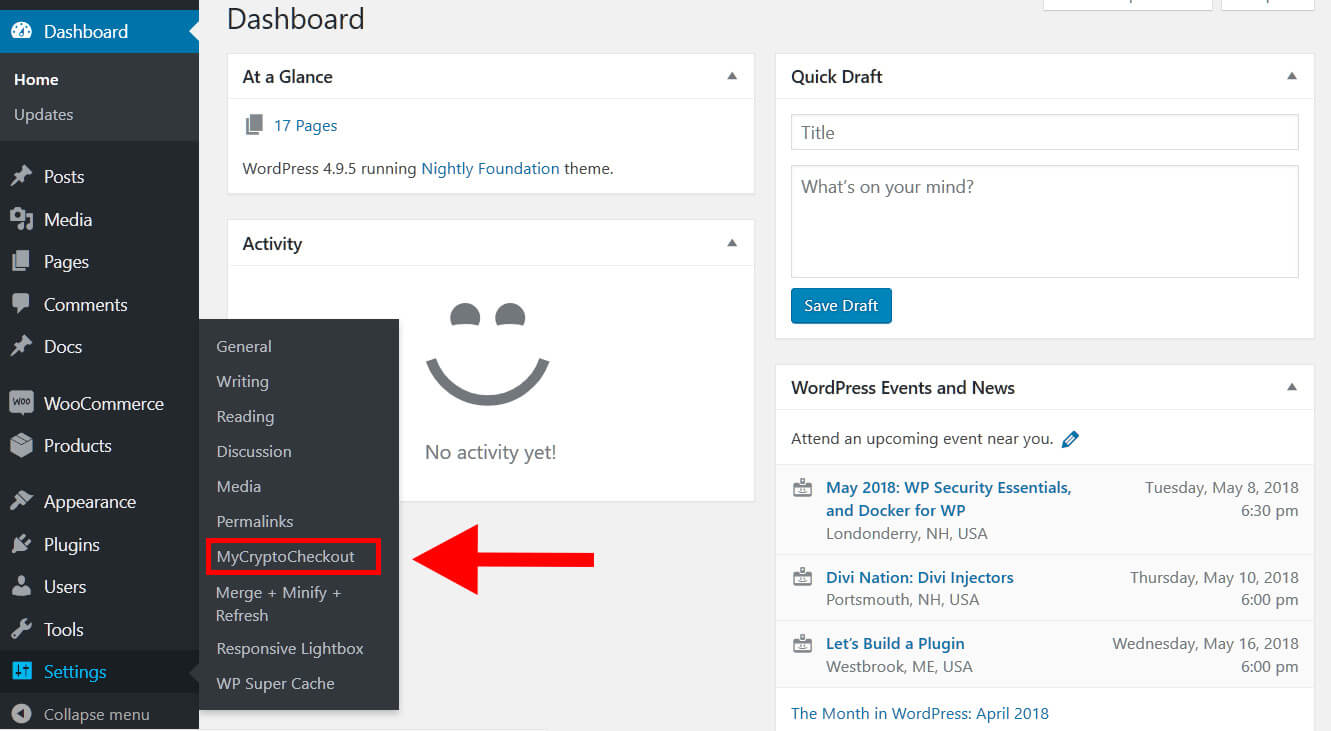 2) Click into the currencies tab.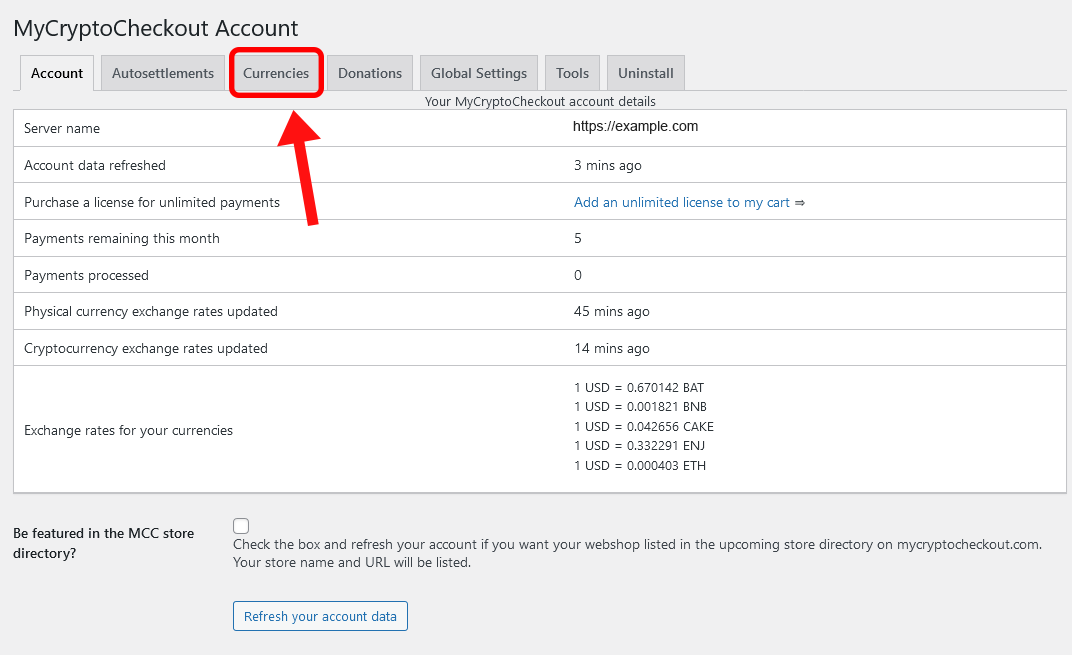 3) The wallets can be sorted by dragging and dropping. Grab them by the currency name like "Bitcoin BTC" and move them up or down in the list. See the video below for a demo.
Drag and Drop Demo Video