You can see your account info by visiting admin > Settings > MyCryptoCheckout.
Upon activation, an account for your specific WordPress installation is created. If an account was previously created, that account information is retrieved from the API server. Your account is linked to your domain. Note: there is a difference between your normal HTTP and SSL-encrypted HTTPS address, so if you have SSL enabled ensure that your server always uses it. If you do not enforce SSL you will encounter account conflicts and MCC might refuse to activate.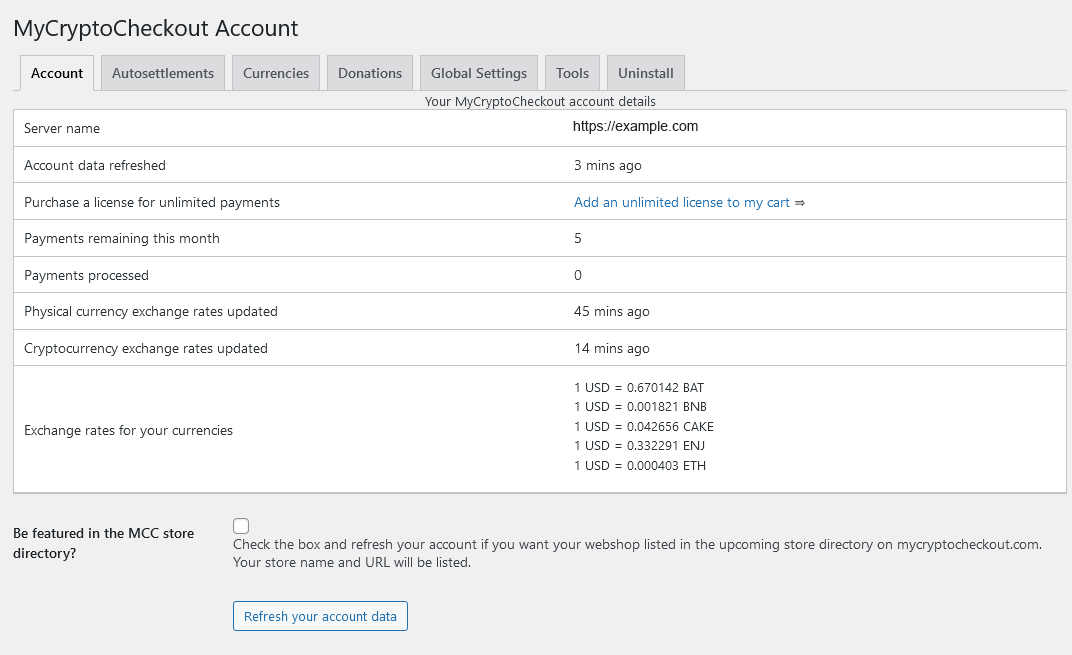 All users of MyCryptoCheckout are entitled to five free payments / purchases per month using the gateway. The free payments are automatically refilled at the beginning of each month. If you use all free payments before the month ends the gateway will disable itself. To get more payments, you can purchase a license for your account. The license entitles you to an unlimited amount of month payments. After your license expires, you will be again limited to five free payments per month. Use the purchase link from the account tab to purchase or extend your license.
If the account tab does not show your account info, the problem is usually that your server is blocking requests from the API. See the troubleshooting doc page for more info.