Ethereum Name Service (ENS) wallet addresses can now be used to accept and detect Ethereum and ERC20 payments in MyCryptoCheckout. Follow the guide below to add your ENS address.
Steps to enable ENS addresses
1) In the WordPress admin go to settings > MyCryptoCheckout.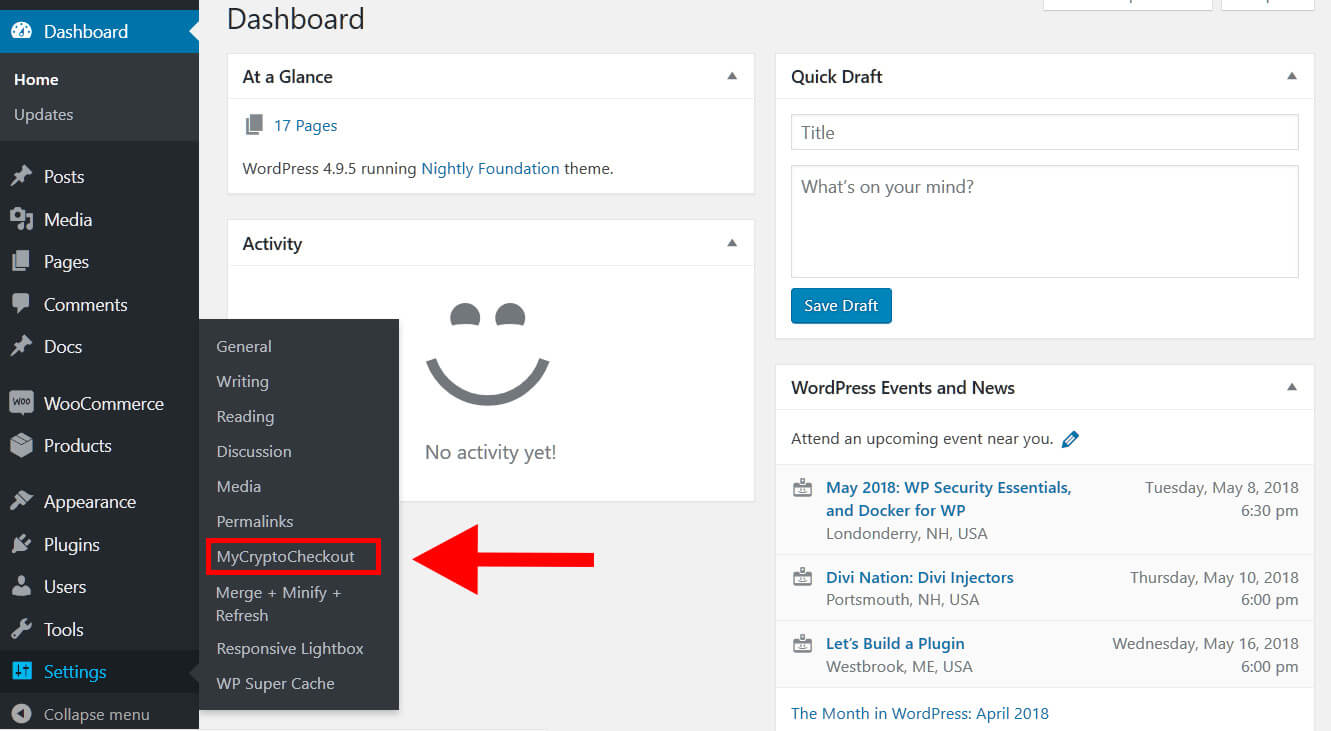 2) Click into the currencies tab.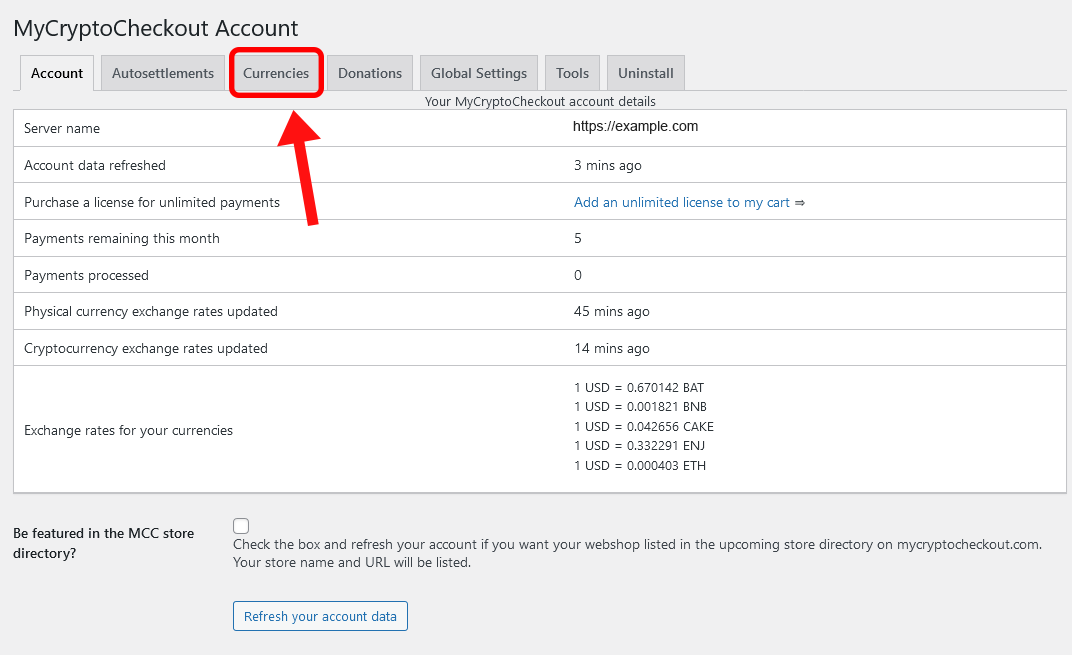 3) Click into an Ethereum or ERC-20 wallet you want to enable the ENS wallet for. Note* If you do not have any wallets setup yet you will have to add one first.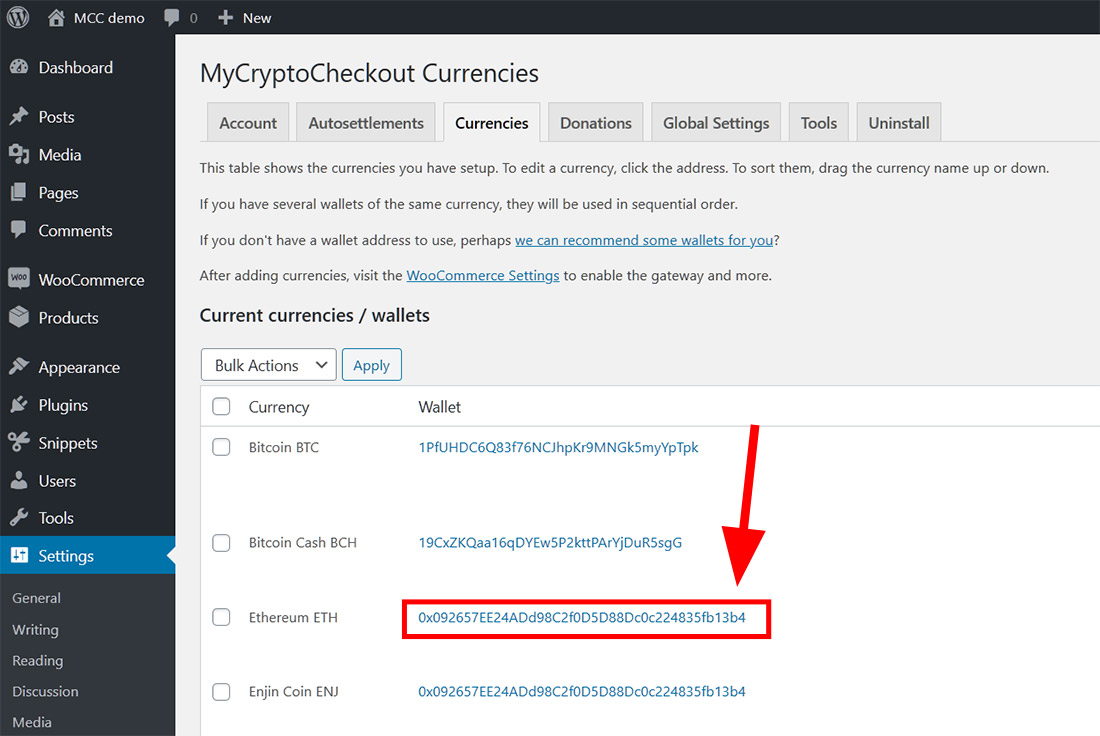 4) Enter The ENS address you want to receive payments at. NOTE: The ENS address must resolve to the normal address you entered in order for payments to be automatically detected properly.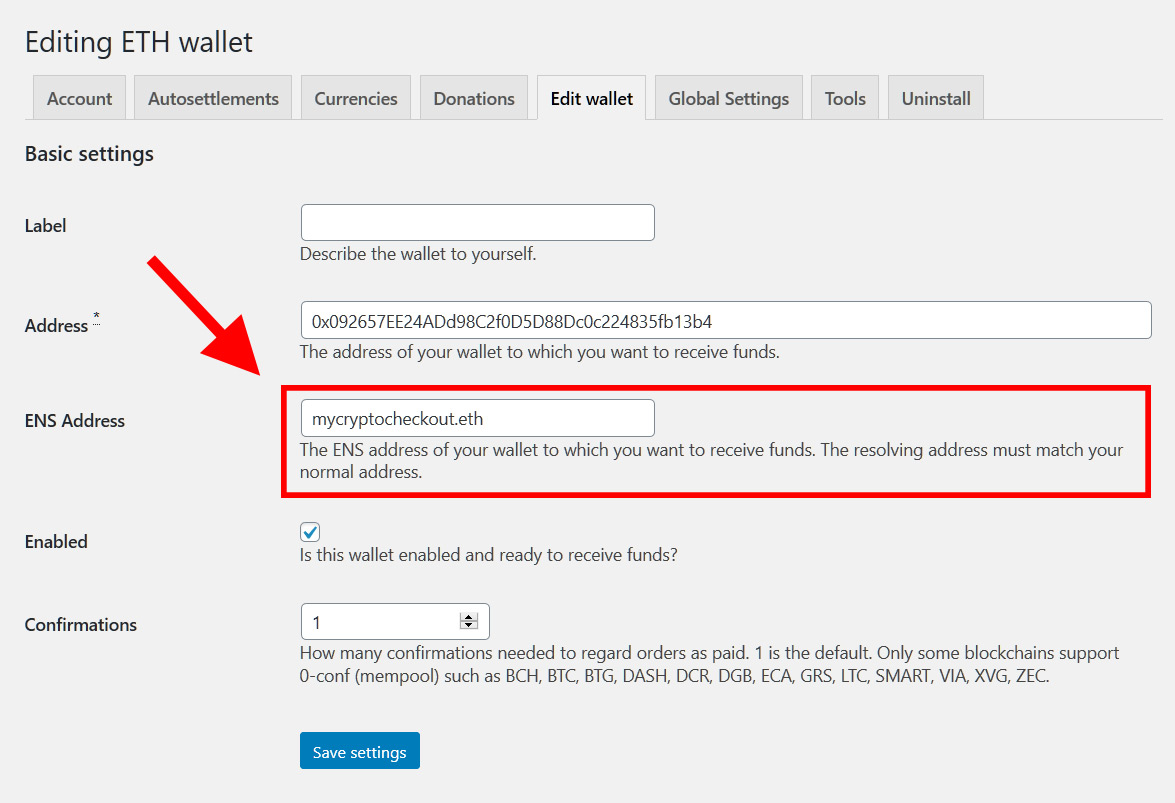 5) Now you should see an ENS address displayed on the payment page along side the normal address.